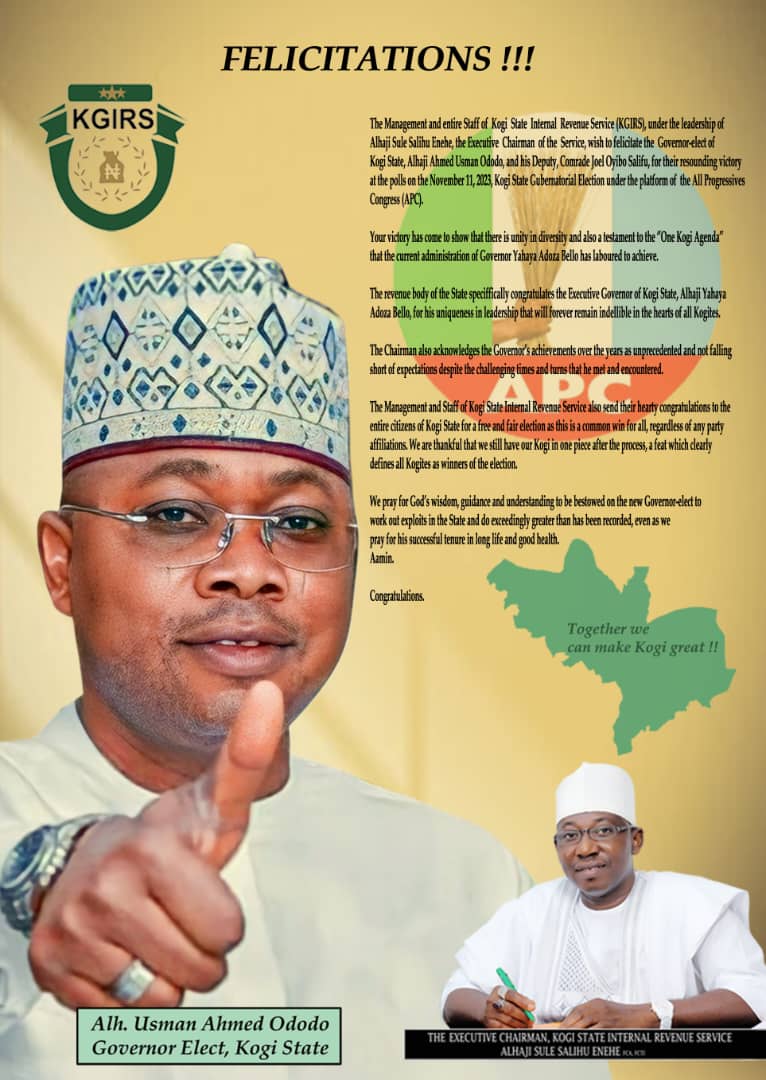 The National President of Igala Students Association (ISA) Comrade Musa Bedmasi has called on well meaning sons and daughters from Igala extraction to extend hands of fellowship to the less privilege in the district in order to reduce the high level poverty on the land.
Comrade Bedmasi who made the call in Lokoja on Monday while commending the selfless effort of Alhaji Murtala Yakubu a stalwart of the All Progressive Congress (APC), said the philanthropist has distinguished himself in reaching out to the less privilege across the length and breath of Igala kingdom.
He noted that the only way there can be peace, love and unity among people and communities is when the poverty level reduced drastically through the efforts of influential individuals from the land.
The National President of ISA described Alhaji Murtala Yakubu as a philanthropist per excellence and role model to many people especially students, saying his service to humanity has no rivals .
"Alhaji Murtal Yakubu has assisted many communities in Igala land with basic social amenities like water, electricity and roads . Only him provided solar street light to communities in Idah and Igalamele/Odolu local government areas of Kogi state .
"Another area worthy of meaning is the Radio Kogi Ochaja in Igala land that packed off for years for lack of electricity and functional vehicles. This philanthropist in his usual humane characteristics gave the station a giant generator set including other items and today the radio station is back to continue educating and sensitization of the people of the district and by extension Kogi State" he stated.
In the area of education according to Comrade Bedmasi, the philanthropist had in the past and recently offered scholarship to many Igala students both at secondary and tertiary institutions to enable them complete their education.
"Aside education, Alhaji Murtala Yakubu has also assisted many people to access quality healthcare. For instance very recently he sponsored the surgical operation of a woman affected by breast cancer. This is service to humanity and we really appreciated such contribution.
Comrade Bedmasi who stated that the Igala Students Association has 606 local chapter across the country, disclosed that arrangements are on top gear to organize Igala students unity summit that will that would bring the whole Igala students nation wide together for the purpose of creating unity and peace among the youth and students of Igala nation.
While urging Igala leaders to come together and speak with one voice for the advancement of Igala land , the students leader appealed to Alhaji Murtal Yakubu to extend his gesture to the association to enable it achieve its mandate for Igala students.